OUR BRIDES
Mel Orlina's couture aesthetics can be summed up in three words: feminine, flattering, and modern. Her wedding gowns are a magnificent assemblage of intricate beadworks and graceful patterns that perfectly fits the sensible romantic bride. It is of no surprise that Orlina is one of the sought-after wedding gown designers in the Philippines.
THE BRIDAL SEPARATES COLLECTION
The collection features quick custom and RTW bridal separates. The pieces are designed to be layered over each other to create different looks on your wedding day. The collection features minimalist and classic pieces that can be easily mixed and matched to fit any bridal look.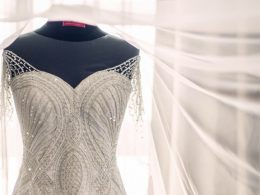 For every woman, it is important to find the perfect gown for their wedding. It is because it will forever be in the pictures and etched in the memories of those who will attend that one special day. It may seem hard to find the perfect dress. It can be overwhelming...
read more
Mel Orlina has been featured in numerous wedding resource blogs and magazines showcasing her magnificent creations.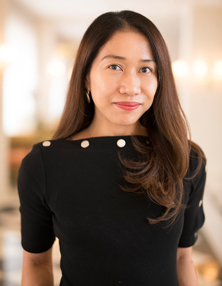 "I believe all women should have access to beautiful clothes."
Mel Orlina is best known for her fabulous creations of wedding ensembles. Her uncompromising take on details and design is what made her as one of the most sought-after wedding couturiers in the country. Her dresses are fashioned from top-of-the-line materials, yet the cost is reasonable and sound. Her style is of a flattering sense of the feminine with a touch of modern sensibility.
She already has more than a decade of experience in the fashion industry. She attended the prestigious Central Saint Martins College of Arts and Design in London from where similar brilliant and prestigious Filipino designers also came from.
The new RTW Line from Mel Orlina Couture
more from the

collection